What Is Non-Medical Life Insurance?
Key Takeaways:
Non-medical life insurance is a type of policy that is not fully underwritten. These policies do not require a medical exam, so you may be able to be approved quickly!
These types of life insurance plans may not be available to every applicant and are typically more expensive, but for certain groups of people, non-medical life insurance can give them quality coverage and peace of mind that they are unable to find elsewhere.
Everyday Life offers a variety of plans that can meet your unique needs, including non-medical plans and term life plans that may not require a medical exam. Our Needs Assessment tool takes the leg work out of finding your ideal policy by making it easy to anonymously pre-qualify for a policy, increasing the chances that you'll get approved, and at the quoted price!
Non-medical life insurance is life insurance that can be issued without full underwriting or a medical exam. Why do these types of plans exist, and why are they a good option for some individuals?
How Underwriting Works
Before they issue you a life insurance policy and set your monthly premiums, most term life insurance companies will have to assess the risk of insuring you first. Life insurance is designed to give you a certain payout ("death benefit") if you pass away. If you don't pass away during the plan's term, the life insurance company does not have to pay that amount to your beneficiaries; that is obviously an ideal financial situation for them, so they will decide how much to charge you based on how likely you are to pass away. (For whole life companies, they assess your risk to determine your life expectancy.) If you are older, have more health problems, have a history of reckless driving, have a dangerous job, or are otherwise considered high risk to insure, you may be charged more for your plan, or they may decide to deny your application entirely.
This process is known as underwriting. It is personal and can be time-consuming; you usually have to answer questions about your life and medical history, give access to other records, and undergo a medical exam. For most people, underwriting is just a minor inconvenience, but for others like those mentioned above, it can be scary. Having life insurance means your family is protected if and when something happens to you, so being denied coverage is a serious issue; for those who are already struggling financially under the weight of managing a chronic illness or other health issues, having to pay higher premiums to get coverage is a serious issue as well. Luckily, though, there is another option – applying for a non-medical life insurance plan!
About Non-Medical Life Insurance
Non-medical life insurance is not a fully underwritten product. That means that you will not have to take a medical exam when you apply, and you may not have to provide documentation or answer questions about your health either (there are different types of non-medical plans available, and they have different requirements). Non-medical life insurance plans are highly convenient and offer coverage right away, as opposed to having to wait weeks for the processing & results associated with a traditional life insurance plan. However, because they are not fully underwritten, these plans are likely to be more expensive and offer limited coverage. Life insurance isn't as expensive as most people assume, though, so these no-exam plans may not even be as pricey as you'd expect.
Non-medical life insurance is not only for those who would get less-than-excellent results from the medical exam, but also for young & healthy individuals who need coverage quickly for a trip or just want to avoid the hassle! Want to find out if non-medical life insurance is right for you, and how much coverage you should purchase? Take our Needs Assessment Tool today to get a personalized plan recommendation within minutes (without having to provide any contact information and get bothered by pushy salespeople). You may qualify for instant approval!
These Plans May Not Be Necessary
It's important to note that non-medical life insurance isn't the best choice for every consumer, especially because more and more traditional term life and permanent life policies are doing away with the medical exam. About 90% of Everyday Life customers don't end up needing one! If you can get a traditional plan without having to undergo a medical exam, you may qualify for better premiums and more coverage. That's why it's important to understand your options and contact an unbiased life insurance agent (like us!) who can explain which type of policy may be best for you.
The perfect policy is just 3 steps away.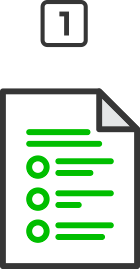 Let our technology assess your unique needs - Takes 2 minutes and no contact info required.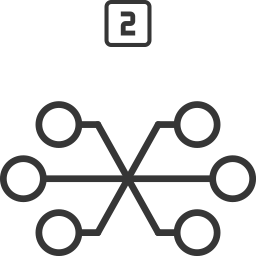 Read your personalized recommendation, explore options and confirm your plan - quick and easy!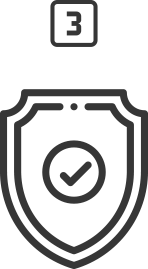 Finish your application online with our underwriting partner.
Takes 10 minutes and may get instant approval!
Types Of Non-Medical Life Insurance
"Non-medical" is a broad term that encompasses a few different types of coverage, none of which require a medical exam.
Accidental death coverage (also known as accidental death & dismemberment, or AD&D insurance) is just what it sounds like. You pay a premium for this coverage, and then if you die due to an unforeseen accident, your beneficiaries receive the death benefit. This type of coverage doesn't cover every circumstance that you may consider "accidental", so it's important to understand what is and isn't covered before buying a policy, but the premiums are extremely low-cost, easy to get approved for, and often can get you covered the same day.
Mortgage life insurance (also what it sounds like, and also known as "decreasing term")) only covers your remaining mortgage debt if something were to happen to you and you passed away before the home was paid off. It's important to note that the mortgage lender would receive the death benefit directly from the insurer, not your family. Because there is no medical exam, premiums tend to be more expensive for this type of policy and the monthly cost typically remains the same even as your morgage balance decreases. For these reasons, we don't often recommend these types of policies.
Simplified issue life insurance is partially underwritten – applicants don't have to undergo a medical examination, but they do have to answer health questions honestly, which allow the insurer to perform a modified risk assessment. Premiums may be higher for simplified issue plans, and the maximum coverage you can get may be limited (depending on your specific circumstances). Simplified issue can be offered as either a term life or permanent life plan, and your coverage will start as soon as your application is accepted and a premium has been set!
Guaranteed issue life insurance is a type of plan you are almost guaranteed to qualify for – there is no medical exam required, but the coverage amounts are extremely limited (less than $1,000 in some cases, and usually no more than $25,000) and the premiums are generally very expensive. These types of plans may be ideal for seniors who want to protect their families from the high costs of their funeral, burial, and other end-of-life medical expenses.
Contacting a life insurance company or agent can give you a better idea of what non-medical policy you should apply for! Everyday Life offers these policies and others. Our policies are unique among non-medical plans, though – we use predictive intelligence technology to determine how much coverage you need based on your needs, and then adjust your coverage over time so that you are never overpaying for unnecessary coverage, and we only recommend plans that you are likely to be approved for. We're here to help – contact us online or over the phone to get answers to your questions about our process and about non-medical plans!
The industry's only Predictive Protection™ policies.
Gives you the exact coverage you need at exactly the right time in your life – automatically.
Predictive Protection means your life insurance can keep up with your everyday life.