Who Is Term Life Insurance For?
Key Takeaways:
Term life insurance is for anyone who has dependents they need to protect financially!

Everyday Life's term life plans are highly affordable and customizable to your unique life needs; these plans were designed for financially savvy consumers who wanted to avoid overpaying for insurance they don't really need!

Term life insurance is the most popular form of life insurance, but at Everyday Life, we don't think that people should buy a term life insurance policy just for the sake of having one. We'll be honest with you – not everyone actually needs a term plan! So who is term life insurance for, and who can go without coverage (or who needs to look into other types of coverage)? Let's dive in!

A life insurance policy is basically an agreement between you and your insurance company. You agree to pay them premiums every month, and in exchange, they agree to pay a death benefit – the coverage amount – to your beneficiaries if you pass away. There are many types of life insurance plans you could select, although most of them fall in one of two categories: term or permanent. Term life insurance gives you this coverage guarantee for a specified amount of time (the "term"), which may be a 10, 15, 20, 30, or 40 year period. If you die during that time, your plan's coverage amount is paid out to your beneficiaries; if you live beyond that term, the plan expires.
Term life is the most affordable life insurance available – it was designed solely to be a safety net for you during the time of your life when your income really matters to people other than yourself. If you have dependents, you likely need a term life plan to protect the people who depend on your financial or caregiving support. Term life insurance is for newlyweds with new mortgages, families with young kids, stay-at-home moms, those who are taking care of their aging parents, and for anyone else who has a spouse, kids, parents, etc.
If you are single, you may not need term life coverage (unless you want to cover funeral expenses). If you are at retirement age, you may not need term life coverage either, because your children will be supporting themselves and you are living on retirement savings.
Term life plans are for people with dependents, but because everyone's life is different, no two people who need term life insurance will need the same amount of coverage – everyone needs a plan that is personalized to their unique situation. Everyday Life makes finding that plan easy with our Needs Assessment Tool! You can use it to quickly discover how much coverage you need, compare your options, and get coverage. Our term life plans are unique, as they automatically update your coverage over time so that you are never overpaying for more than you truly need. You can get a term life recommendation and price quote online right now – and you don't even have to provide any contact information or talk with anyone over the phone!
The perfect policy is just 3 steps away.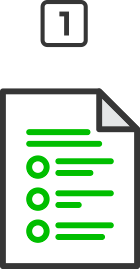 Let our technology assess your unique needs - Takes 2 minutes and no contact info required.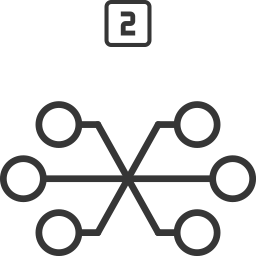 Read your personalized recommendation, explore options and confirm your plan - quick and easy!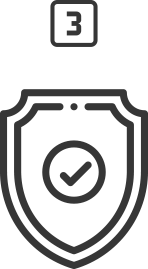 Finish your application online with our underwriting partner.
Takes 10 minutes and may get instant approval!
Who Is Permanent Life Insurance For?
Term life insurance offers you coverage for a certain number of years; permanent life insurance gives you coverage for your entire life. You pay monthly premiums for all of the years of your life until you pass away, at which point the benefit is paid out to your beneficiaries. Permanent life insurance is much more complicated than term, and is also much more expensive; data from Nerd Wallet showed that the average 30-year-old female could expect to pay almost 16 times more for a permanent life policy than she would for a term life policy. Because they are so expensive and complex, permanent life insurance isn't for many people, unless they have a special circumstance and truly need coverage no matter when they die. Most financial experts would agree that term is the better financial option in almost every situation.
Here's why – hardly anyone will truly need life insurance for their whole life. As the years go on, your savings grow, your income increases, and the dependents who rely on you for support will grow out of that reliance. A term life plan takes that into account. For the average person with dependents, purchasing permanent life insurance means constantly overpaying for unnecessary coverage.
Who Are Everyday Life's Term Life Plans For?
Everyday Life Insurance offers a different kind of term life plan – a type of dynamic term life insurance that was designed for people who want to get the most bang for their buck. Unlike most term life companies, who offer one rate for one amount of coverage that remains the same over the term (a "set it and forget it" approach), our plans automatically adjust your courage over time based on major life events such as buying a house, kids graduating, retiring, and more. Our unique technology gives you the right amount of coverage at the right time, so that at any given point during the life of your policy, you are only paying for the exact amount of coverage you need. You don't have to remember to update your policy – we do it for you.
People who purchase permanent life coverage may be overpaying a lot. People who purchase a typical term life plan may still be overpaying more than they need to be, so we fixed that with plans that reflect everyday life's changes. We assess how much coverage you will need at the beginning of your term life plan, and then use predictive technology that calibrates changes to phase down your coverage through the years. Having an Everyday Life plan can save you thousands of dollars over time! For example, you may purchase a term life plan from us that starts at $400,000 peak coverage and lasts for 30 years. After year 10, your coverage would automatically phase down to $300,000 because you've paid off a good chunk of your mortgage and other debt over those 10 years, and your kids are about to graduate, and you have more savings. After year 20, your coverage would further decrease to $250,000 – at both of these stages, your premiums would decrease as well – so that you are spending less money unnecessarily insuring your life and more money living it to the fullest!
You may have heard of "policy stacking" or "term laddering" – this is the same great financial move, but before us it was very hard to do unless you enlisted the help of a financial advisor (which is expensive). Everyday Life made a way for anyone to be able to quickly and easily protect their family and their budget with smart life insurance, entirely online!
Want to find out what you could save with our term life insurance plans? Try our Needs Assessment Tool today!
The industry's only Predictive Protection™ policies.
Gives you the exact coverage you need at exactly the right time in your life – automatically.
Predictive Protection means your life insurance can keep up with your everyday life.